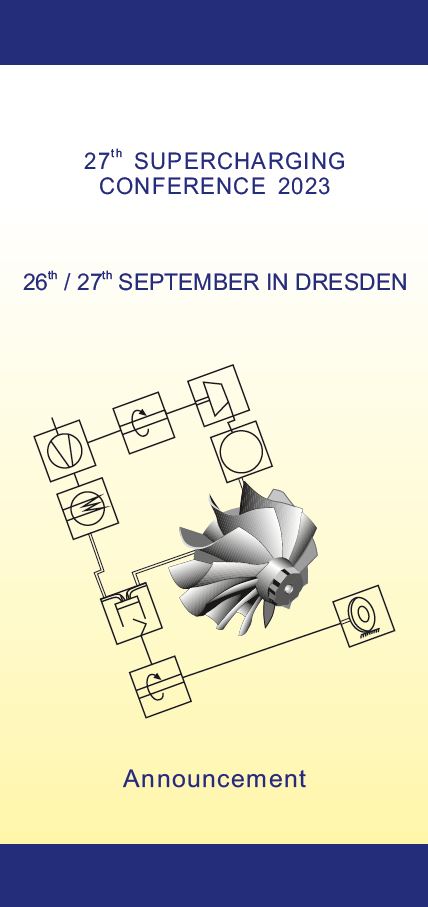 Please find the most important information about the conference in the announcement flyer.
Please click here for download
You are welcome to submit a presentation from your company on one of the main topics and thus contribute to the success of this symposium.
Please send your request, including the title of the lecture in German and English, the names of the authors and a short abstract by 17th March, 2023 to Conference management: leitung@aufladetechnische-konferenz.de, Prof. Dr.-Ing. Hans Zellbeck.